A true Bavarian specialty wheat beer
The bright reddish-amber hue of Maisel's Weisse comes from the careful selection of the finest wheat and barley malts, while its unique character stems from the Bayerische Edelreifung – a traditional method of brewing using our own pure culture yeast handed down from one generation of master brewers to the next. The fresh scent of fine yeast and pleasant fruity notes combine with the mild, spicy aroma of malt, fruit and clove with a touch of nutmeg in the first sip. Maisel's Weisse's characteristic slightly fruity, yet complex weissbier aroma comes to the fore in the finish.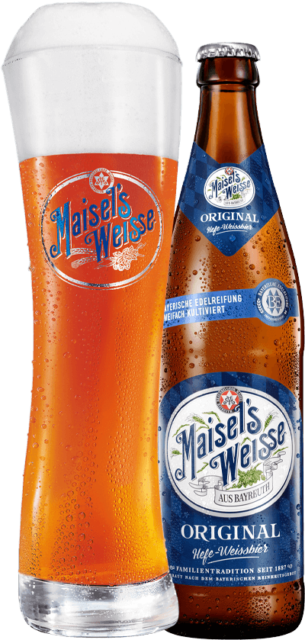 Top Spots at the Most Important Beer Competitions
Maisel's Weisse ORIGINAL recieved the Style Winner at the 2018th World Beer Awards. In 2019 the beer won the Bronze Medal at the "Brussels Beer Challenge". In 2022 Maisel's Weisse ORIGINAL was awarded Gold at Meiniger's International Craft Beer Award.
2018 World Beer Awards GOLD
Style Winner/Worlds Best at the World Beer Awards.
International Craft Beer Award Gold
In 2022 Maisel´s Weisse Original recieved Gold within the "Meiniger´s International Craft Beer Award"
2019 Brussels Beer Challenge
Bronze Medal for Maisel´s Weisse Original in 2019
Bayerische Edelreifung
A collaborative quality offensive for wheat beer initiated by traditional Bavarian brewers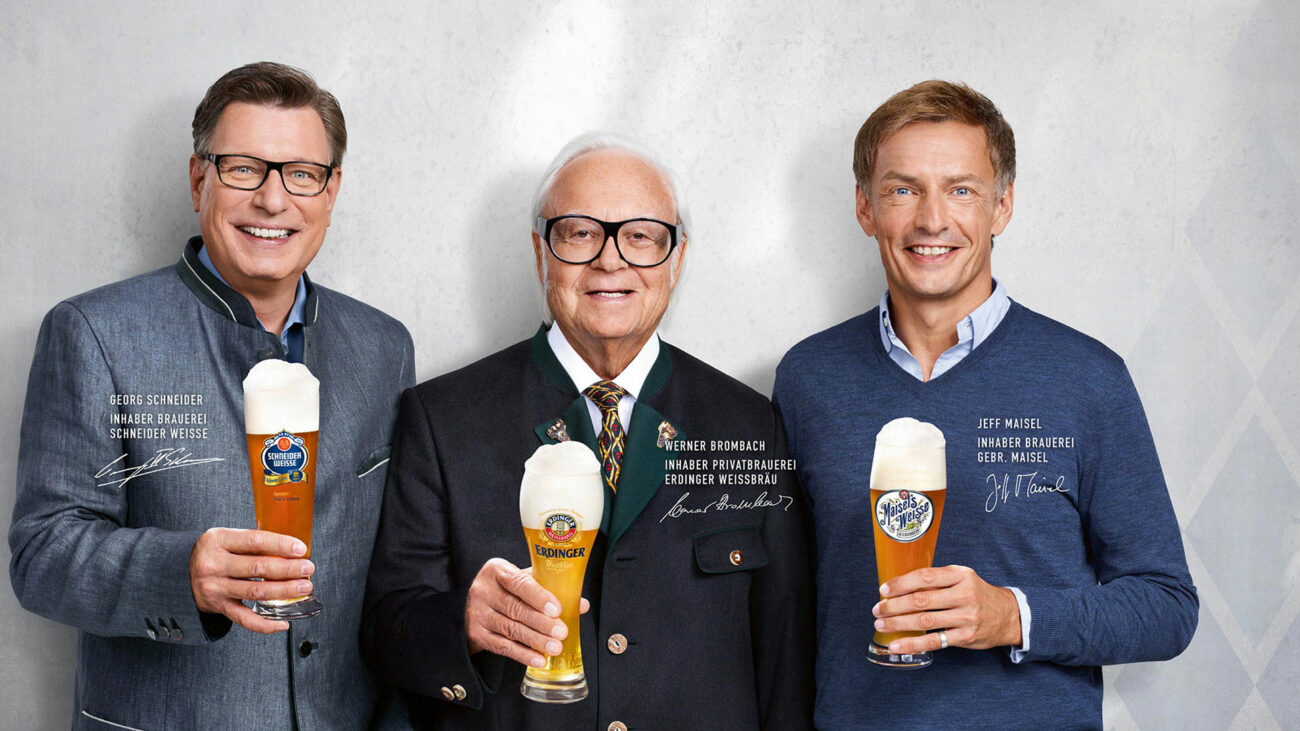 In September 2019 we launched a quality offensive for wheat beer in collaboration with the Bavarian family-owned breweries Erdinger Weissbräu and Schneider Weisse. For generations, our three breweries have been cultivating a time-honored brewing tradition: "Bayerische Edelreifung – zweifach kultiviert".
Unlike standard brewing methods, our wheat beers undergo a second maturation process that we call the "Bayerische Edelreifung": Following primary fermentation and maturation, we add fresh yeast and brewer's wort to our weissbier before it is bottled. We do not pasteurize our beers either.