Sparkling refreshment at its finest
Crystal-clear brilliance and sparkling-fresh carbonation are what make Maisel's Weisse KRISTALL so unique. Enjoy sparkling refreshment at its finest. The first sip reveals a balanced bouquet of various fruit nuances thanks to the special blend of sun-ripened wheat varieties and light barley malts, fermented and aged with our own wheat beer yeast. Aromas ranging from ripe banana to a hint of citrus culminate in the characteristic, slightly spicy weissbier finish.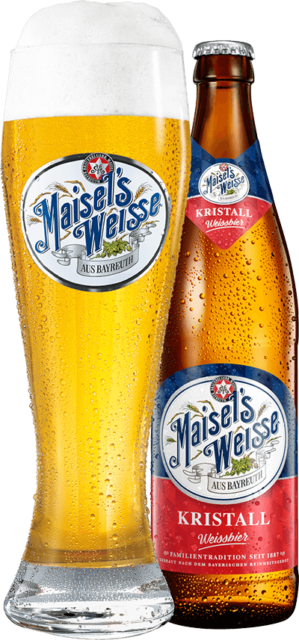 Top Spots at the Most Important Beer Competitions
Maisel's Weisse Kristall was awarded the "Germany Winner" title at the renowned World Beer Awards in 2019. The following year, it received a silver medal in the same competition. Maisel's Weisse Kristall also impressed at the European Beer Star and won a silver medal there.