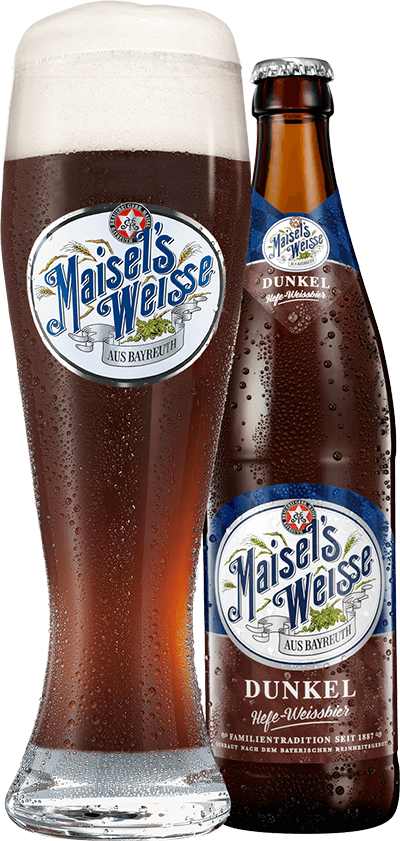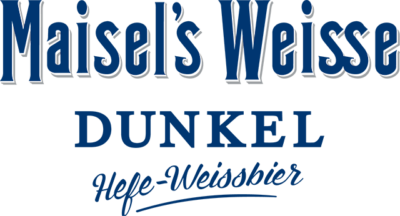 The original dark – brewed according to time-honored traditions
A carefully selected blend of wheat malt and gently roasted, caramelized specialty malts give Maisel's Weisse DUNKEL its dark-red mahogany color and very flavorful taste. Its spicy, malt-forward character dominates the olfactory senses and harmonizes perfectly with the typical, slightly fruity weissbier note. This is followed by the bittersweet, spicy flavor of various malt aromas that unfold when you take the first sip. The pleasant taste sensation continues with the arrival of fruit and clove notes that create the full-bodied and very drinkable wheat beer experience you expect and can only get from Maisel's Weisse.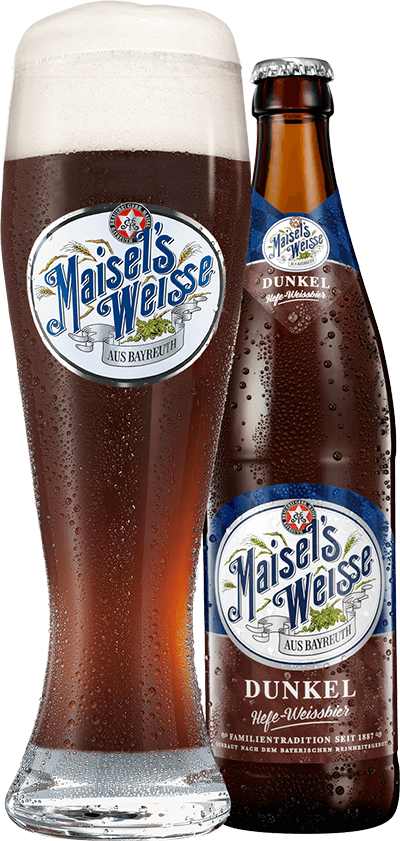 COLOR:
Black-red
mahogany
TASTE:
First sip: Balanced bouquet
of various fruit notes.
Finish: Aromas ranging
from ripe banana
to a hint of citrus
culminate in the characteristic,
slightly spicy weissbier finish.
BEST SERVED WITH:
Pork roast, chicken,
sausage platters,
sharp cheeses
INGREDIENTS:
Fichtel Mountain water,
wheat and barley malt,
malt beer, yeast, hops
ABV:
5,1 % vol
OG:
1.048 (11.8 °P)
IBU:
12
CO2 CONTENT:
5,8 g/l
CALORIES PER 100ml:
167 kJ/ 40 kcal