Maisel´s Weisse Alkoholfrei
Isotonic NA weissbier rich in vitamins – and flavor!
Maisel's Weisse Alkoholfrei is the ideal fitness and wellness drink for active and nutrition-conscious beer fans. The sporty version of Maisel's Weisse is – like all other Maisel's Weisse varieties – made only from natural raw materials but also contains vitamins, is isotonic, and has 33% fewer calories*. Using a brewing process specially developed by our master brewers, the alcohol is first gently extracted and then fresh brewing wort is added. This gives our Maisel's Weisse Alkoholfrei its full-bodied and fruity taste typical of wheat beer – so wheat beer fans can enjoy their wheat beer without alcohol and also without having to forego the characteristic properties of Maisel's Weisse.
(* compared to a Maisel's Weisse Original)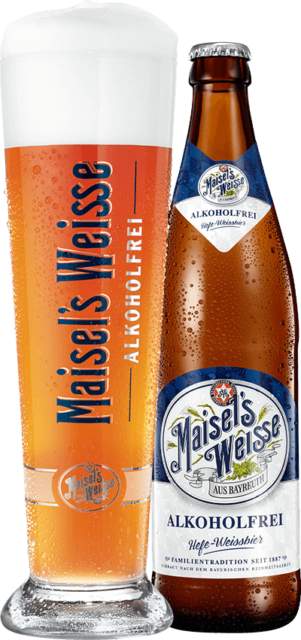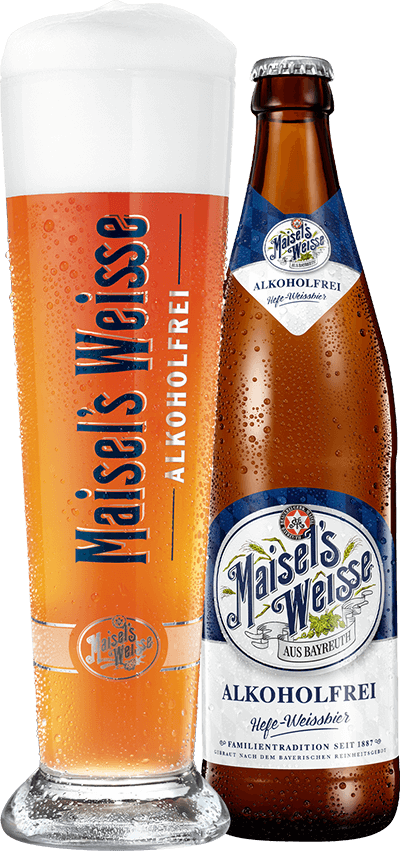 Maisel´s Weisse Alkoholfrei
Top Spots at the Most Important Beer Competitions
Maisel's Weisse Alkoholfrei was crowned the World's Best Alcohol Free Wheat Beer twice in a row in 2018 and 2019 at one of the best-known international beer competitions, the World Beer Award (London). In addition, Maisel's Weisse Alkoholfrei was awarded platinum at the International Craft Beer Award in 2019 and 2021. It received a gold medal at the European Beer Star in 2019 and a silver medal in 2020.