Enjoy the lighter side of wheat beer.
Maisel's Weisse LEICHT offers all the taste of Maisel's Weisse ORIGINAL, but has 38% less alcohol – a great choice in many situations for weissbier connoisseurs who like to have options. You can tell it's a genuine Maisel's Weisse by its bright reddish-amber hue – then you know you're getting all the deliciousness of the full-bodied, mellow ORIGINAL with its fruity-fresh aroma and spicy-crisp taste. You get a full Maisel's Weisse wheat beer experience in a "light" version.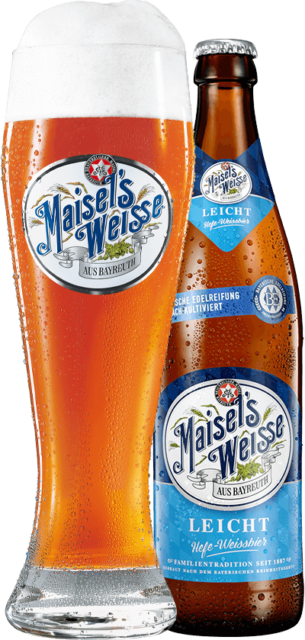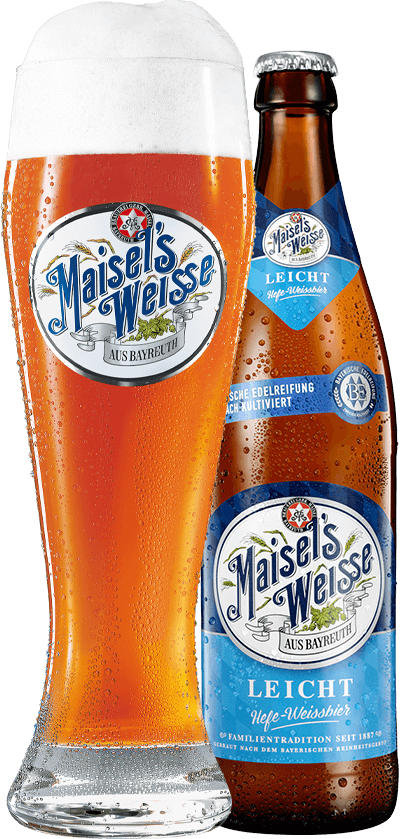 Bayerische Edelreifung
A collaborative quality offensive for wheat beer initiated by traditional Bavarian brewers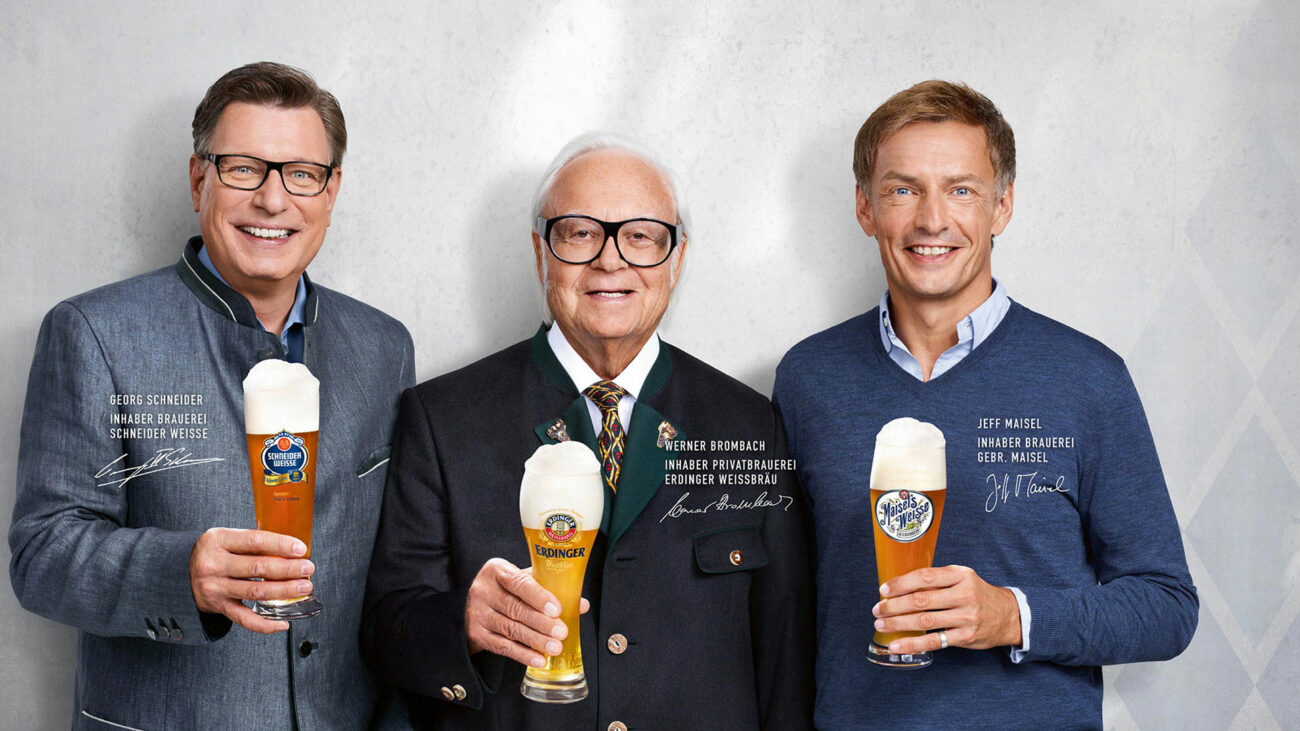 In September 2019 we launched a quality offensive for wheat beer in collaboration with the Bavarian family-owned breweries Erdinger Weissbräu and Schneider Weisse. For generations, our three breweries have been cultivating a time-honored brewing tradition: "Bayerische Edelreifung – zweifach kultiviert".
Unlike standard brewing methods, our wheat beers undergo a second maturation process that we call the "Bayerische Edelreifung": Following primary fermentation and maturation, we add fresh yeast and brewer's wort to our weissbier before it is bottled. We do not pasteurize our beers either.